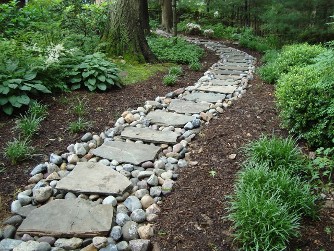 Landscaping
How about your old, tired, overgrown plantings; would an update make your entryway more appealing? We can do that.
Does a tree need to come down before the wind brings it down? We can do that.
Does a bush need to be planted, pruned, or replaced? We can do that.
How about new flower beds or your existing beds mulched? We can do that.
What about a walkway to a sitting area, or a fountain, or a small recirculating waterfall/pond, or a new private garden area . . .
WE CAN DO THAT!!!
We can do it for you. And the consultation is free. We can suggest plants and execute concept drawings so you know what it will look like when it's done.